Transform your eTMF Quality and Completeness by Digitally Connecting to your Study Site's eISF.
Florence eHub is the only solution already connected to 6,200 study site eISF platforms. Learn how this connectivity will maximize your clinical trial site document exchange, review, and management workflows.
Discover which of your sites are connected to Florence eHub – over 6,200 today – and how we transition all of your sites to a connected eISF.
Join leading sponsors and CROs using Florence eHub for increasing eTMF completeness and quality.
Built on the digitally connected network of 6,200+ Investigators managing their eISF in Florence eBinders, Florence eHub provides sponsors and CROs real-time site access, advanced remote monitoring capabilities, automated start-up activitation and eTMF document exchange.
How does Florence eHub work?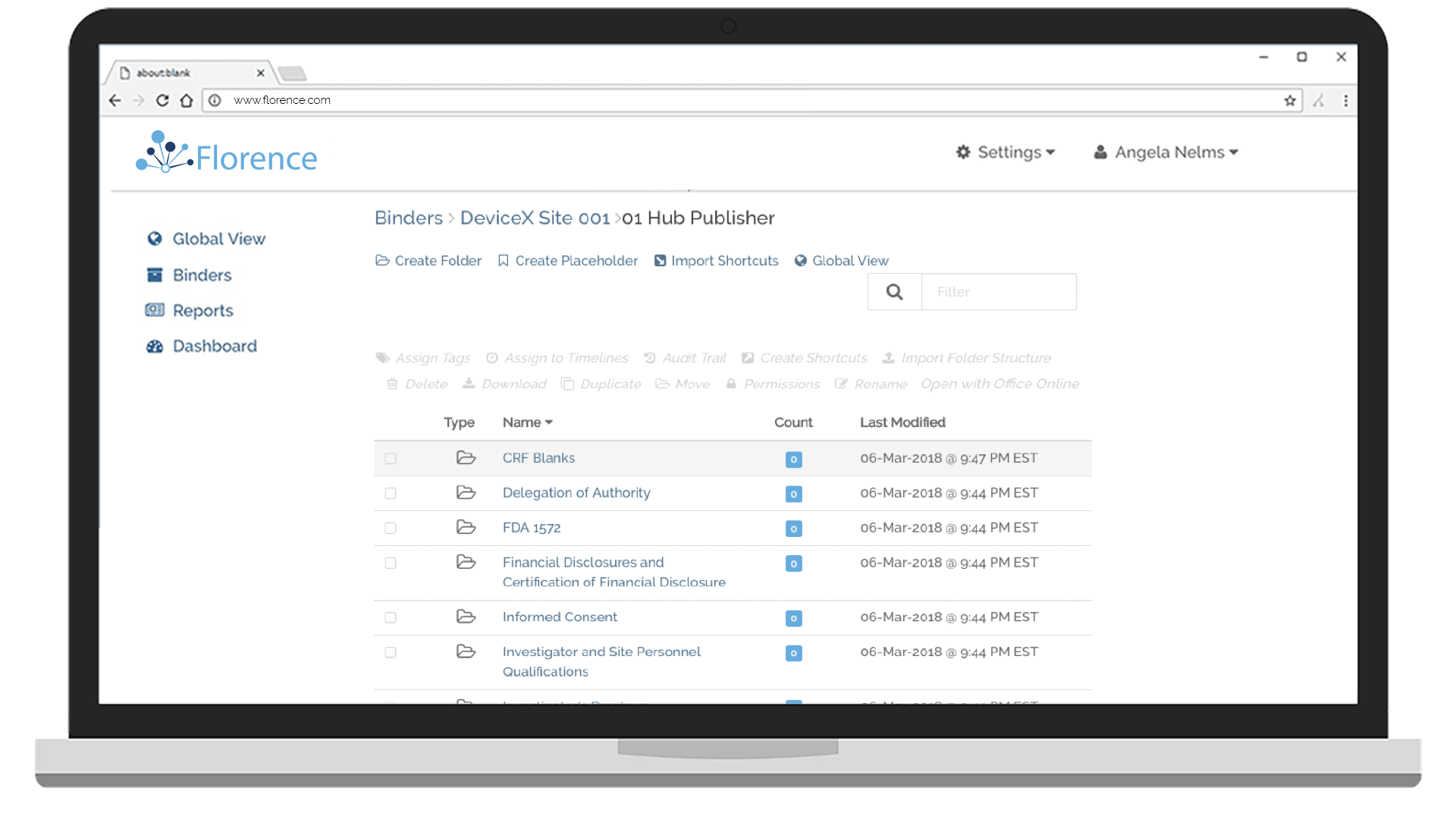 Integrate your eTMF with Site eISFs
Eliminate the need for mailing, emailing, and faxing study documents, and legacy site upload portals, by directly integrating your eTMF with your sites eISF
Deploy a fully functioning Electronic Investigator Site File (eISF) to all sites

Publish eTMF file structures directly into Florence eHub, a secure and compliant eISF workspace for sites.

Exchange documents with a single site, or all of your sites, in one click.

Fully compliant for the site and the sponsor with granular access controls
Enable Real-Time Site Oversight
Comply with GCP IH6 V2 requirements for site oversight
Be alerted of potential compliance risks earlier

Track study startup against predetermined milestones

Communicate with sites directly and access study documents instantly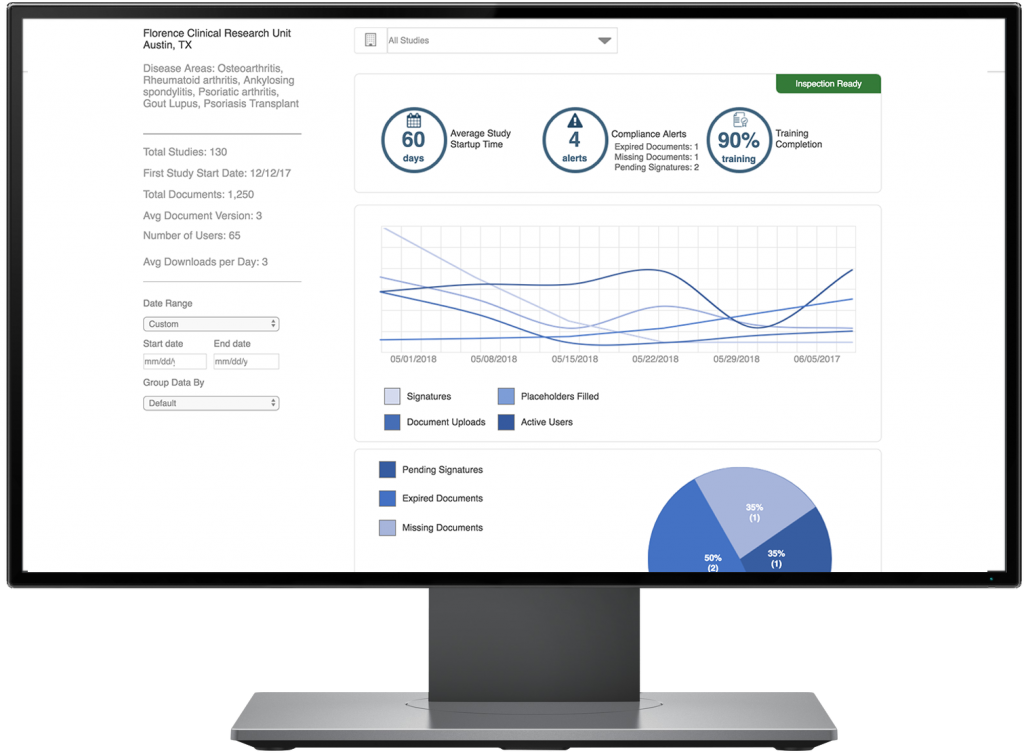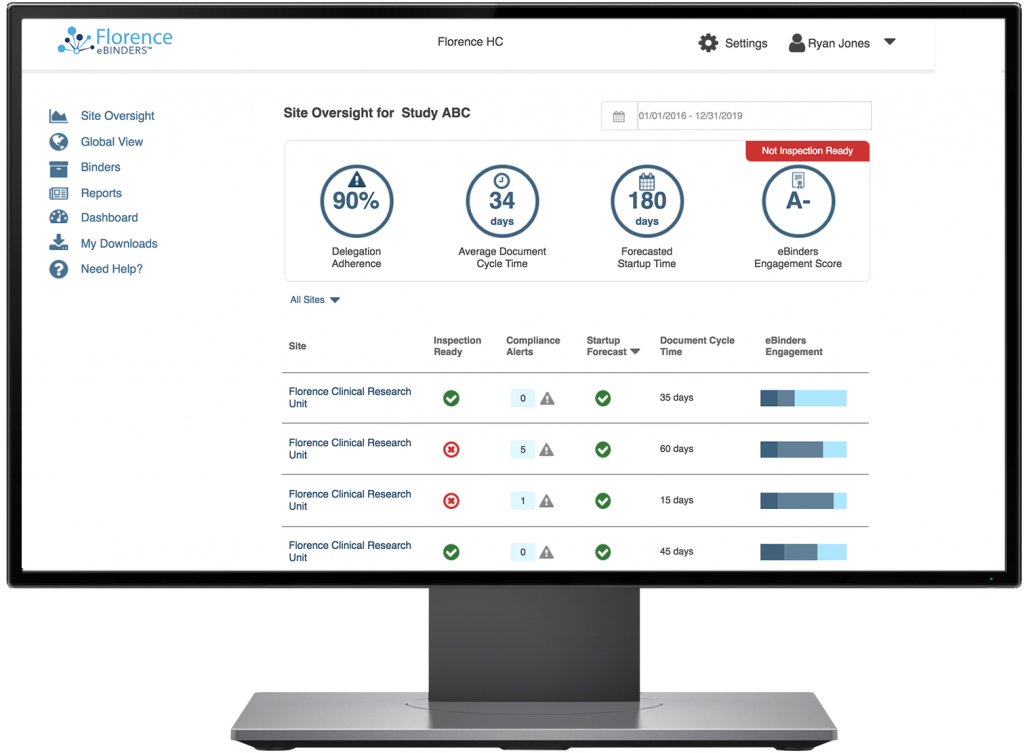 Forecast Site Performance
Know where all of your sites stand with their startup and study progress in real-time.
Analyze historical site operational performance to forecast feasibility

Forecast study startup time based on site historical performance

Understand the mind-share your study is receiving at sites

Remain aware of site inspection readiness
Keep Sites on Track
Easily give CRAs the ability to assign tasks and specify deadlines for sites.
Assign tasks to each individual site or across the study.

Build project timelines delivering actionable insights into startup progress.

Sites notified of required documents in real-time.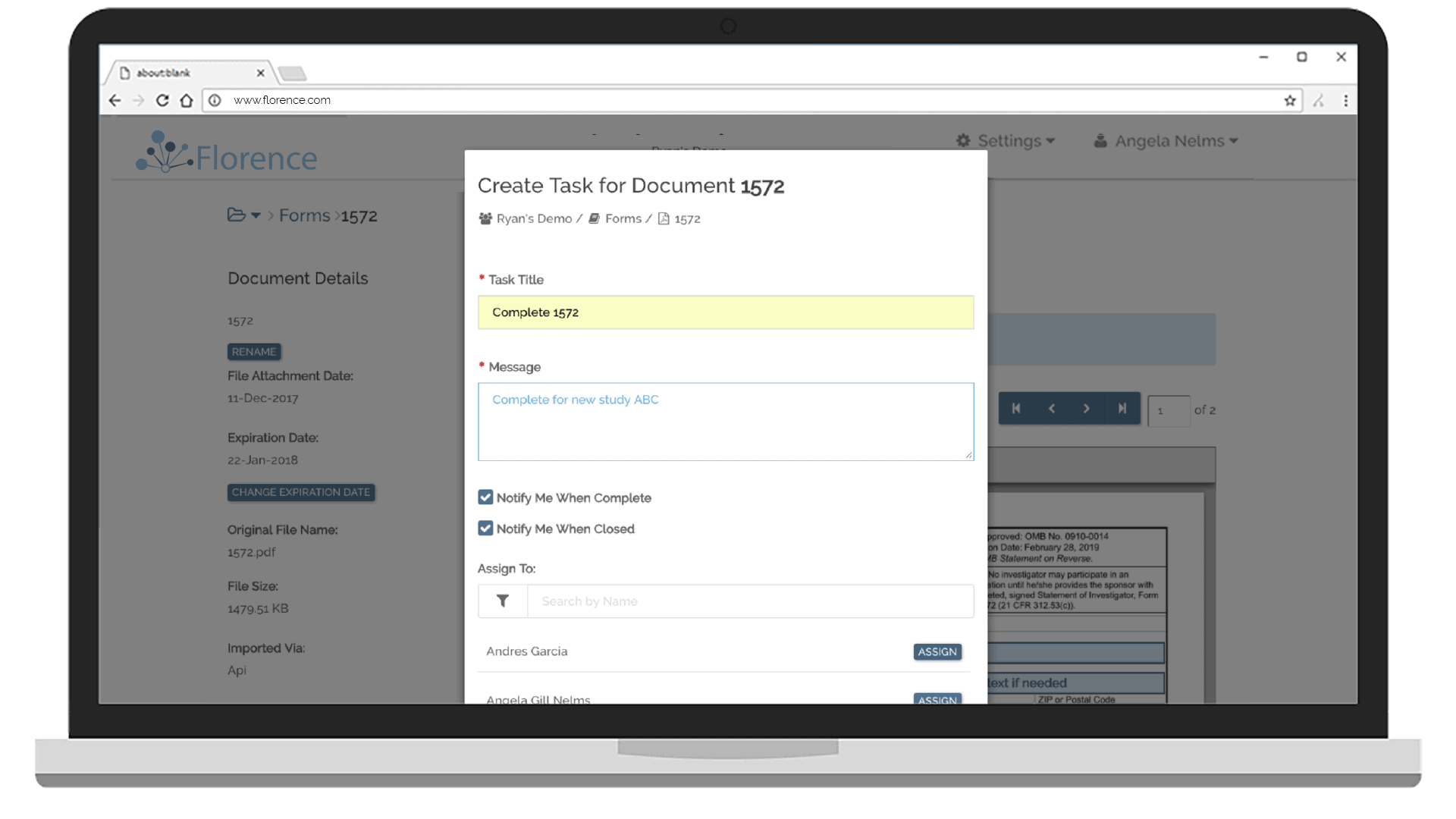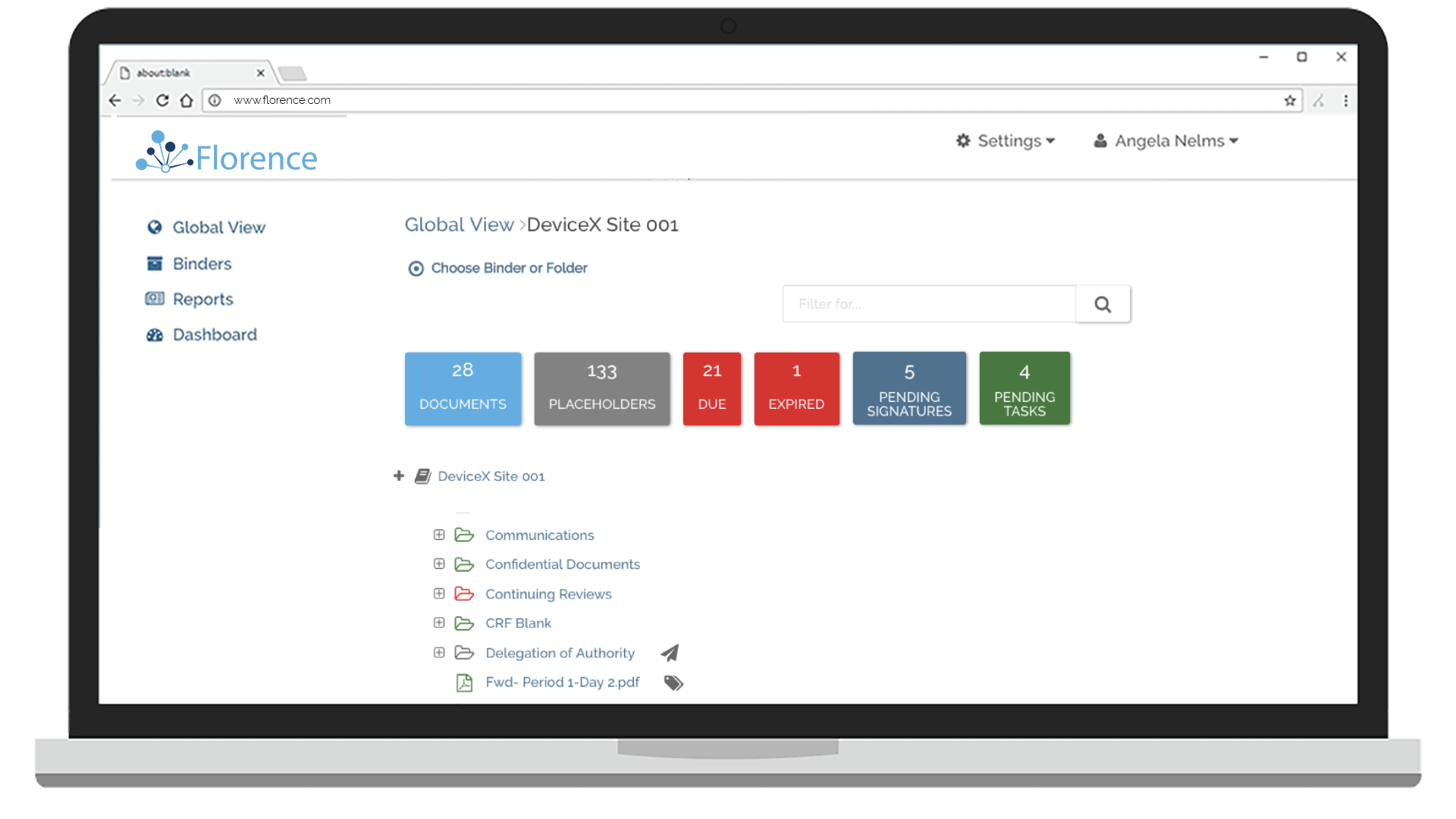 Monitor Site Progress and Source
Gain real-time insights into individual site, and study-wide, progress and source documents.
Global view of all of your sites status in one place.

Actionable insights into individual site progress.

Identify potential delays and compliance risk across your study sites.

Immediately respond to risk-based monitoring issues.
Quality Control Site Documents
Ensure document quality before syncing back with your eTMF structure.
Completed documents are held in queue until CRAs review.

CRA can reject file with comments, sending it back to sites for an update.

Review full audit trail of the document.

Approved documents are synced to the correct location within the eTMF