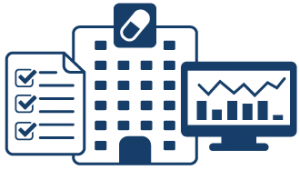 eBinders for Study Sponsors & CROs
Florence eBinder Suite™ enhances sponsor relationships with sites through centralized monitoring and document sharing. Document access is easier on sites and monitors: a recent test showed that monitoring tasks take 57% less time with our tool than with traditional research binders and scanning, faxing and emailing.
Contact us to learn more (888) 829-0896 & info@florencehc.com
Florence is a team of clinicians, research professionals, and technologists working to improve communications between sites and sponsors. Our solution starts by eliminating workflow bottlenecks at sites and then uses those improvements to help sponsors realize remote monitoring—reducing uncertainty between visits, delivering cost savings, increasing compliance and improving site-sponsor relationships.
Signup for a Free Demo Account